Published on
Why should you start mentoring?
Don't be afraid 💪
Many people struggle with imposter syndrome, especially in the software industry. Feeling like you are an imposter and doubting your skills and talents can be helpful as it pushes you to stay sharp and constantly develop yourself. However, if it's not controlled, it can stop you from taking initiatives, making a presentation, writing a blog, or mentoring people. The only way to get away from this is to push yourself into the uncomfort zone. Unfortunately, there is no other way. If you want to grow in your career in any industry, you have to start mentoring people. This is a mandatory activity as it brings many benefits required for more senior positions.
Is it hard? 🙇‍♂️
It depends. Being a great mentor might be challenging, but taking the first step is not. Similarly, being a great software engineer or musician is hard, but the only thing the first step requires is passion. Passion for knowledge sharing, helping people, and increasing your leadership skills are enough to get started as a mentor. I am not saying mentoring requires no talents; it does; organising tasks and setting goals are some of them, but there is no prerequisite for getting started.
What is the worst-case scenario? 🤷‍♂️
One is born as a good mentor, but everyone can learn and share knowledge at some level. When I feel uncomfortable doing something, I always ask myself, What would be the worst-case scenario?. One of the principles of Stoicism is "Above View", which states, How important would that be in 5 or 10 years?. These questions help me overcome the fear of making a step which I know I should do. The worst case scenario would be a not "efficient" mentorship relationship with your mentee, and they might lose interest. However, until you get to the point where they lose all their interest, you have plenty of opportunities to turn the ship around.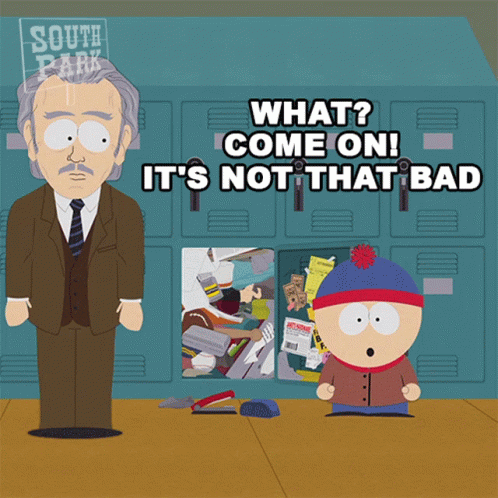 The journey is full of experiences where you can get coached by your mentor, manager or colleague on how to overcome any difficulties. This is an excellent opportunity to increase your skills in building relationships and communicating. The first couple of sessions (called "chemistry sessions") of mentoring are usually designed to ensure it works for both ends, so there is no commitment in case it doesn't.
Why would you do it? 🤨
Mentoring is full of knowledge. Here are some:
You get to see problems or concerns you used to have and how you can help people overcome or avoid them.
You get to see people having different problems than you, problems you haven't faced or imagined existed.
You get to see people approaching issues differently.
I wish I had a mentor when I was younger to guide me throughout my career and life. Most of the lessons I learnt the hard way but it doesn't have to be like that. There is also one question that you can ask yourself Would you mentor your 5 year old self? If yes, then there is no reason not to do it for other people.
Benefits 🙌
As I mentioned previously, being able to mentor people is vital if you want to progress in your career. When people think of the mentor-mentee relationship, the mentee is often believed to reap all the benefits. The fact is that it's a symbiotic relationship, which means both sides benefit.
Here are some benefits (but not limited) of mentoring if you are still not convinced:
Become a better leader -> Learning how to work with people, you don't have a natural connection with, demonstrating patience with those in need of guidance and support, and helping people figure out the best path forward: are all trademarks of a great leader and skills honed through mentoring.
Gain new perspectives and fresh ideas -> Mentoring is a unique opportunity to step outside your usual circle of friends, and social media echo chamber to gain an intimate understanding of how the world looks through someone else's eyes.
Exercise emotional intelligence -> Working one-on-one with a mentee requires you to sharpen your emotional radar. You will be called upon to gauge the other person's emotional state and respond with empathy. This can help your relationships outside the office too.
Expands your network -> Networking can aid your career, as these connections can lead to professional and advancement opportunities. You can introduce your mentee to contacts to help build their network. In return, they may have relevant or exciting connections to share with you.
Enhancing communication skills -> Through verbal and written communication, mentors speak and listen to their mentees. In turn, they get to strengthen their communication skills with every interaction.
My advice 💭
Not every mentor is for every mentee (and vice versa). I've mentored a couple of people, and I loved it. I've also had mentors who worked with some and others who could have worked better. I'm also currently mentoring in Skyscanner for almost 5 months now, and I look forward to continuing that. I am far from an expert and have made some mistakes, but that's fine. Mistakes are a fundamental component of success, and that's how we learn.
Here is some advice when you are a mentor:
Transparency - Set your relationship with this foundation; it will lead to a healthy, stable, long-lasting relationship
Showcase your failures - You are not any "guru" or "master of all" mentor, so try to create a safe environment for your mentee by exposing your mistakes, unknowns, and failures.
Simplicity is key - Communicate as simply as possible. This is true in almost every communication, requiring a deep understanding of the subjects. The simpler I communicate with my mentee, the easier it is for both of us. (same applies to any relationship)
Celebrate small wins - Praise your mentee for even small wins. People love to be praised, which motivates them to continue. Even if they are not acting and just thinking of acting, that is a win; give them recognition for that.
Where do I start? 🏁
You can start with your corporate environment. Many companies nowadays have a mentoring program running internally. If that seems like a big step (which it shouldn't, as we discussed), you can start by giving presentations or tutoring more junior people. That will build confidence as you interact with people as a "tutor". You can also apply to become a mentee, which will give you more insights into how mentoring relationships are constructed. If you want to avoid starting in your working environment or there is such an opportunity, try to offer your help in your network. Last but not least there are plenty of mentoring platforms on the internet, but I have yet to use any as I have my own program on my website.
Final thoughts ⭐️
Would you mentor your 5-year-old self?, Do you want to grow in your career?. Despite your motivation, mentoring is an excellent opportunity to learn and practice and will benefit your personal and professional growth. Did I mention that it's fun too? 🏄‍♂️